Product Details

Outdoor standing luxury
Mist Air Cooler
A-4PT

Applications

:
Air Cooler
* Decrease temperature: At least 3-8℃ within short times.
* Increase relative humidity.
* Reduce dust effectively.
* Purify air.
* Occasions: Outdoor restaurant& cafe, garden, bus station, walking street, play ground, or any
place which needs cooling.
* We keep on making improvement for the existing products and developing new products so
as to meet the market demands.
Model
Power
Volume
Noise
Effective Area
Water Capacity
Water Consumption
Fan Size(mm)
N.W
(kw)
(m³/h
dB(A)
(m2)
(L)
(L/h)
L*W*H
(KG)
A-4C
0.32
2450
≤ 67
95
94
7-10
700
700
2000
59.5

A-4PT

0.43

2450

≤ 69

112

94

12

700

700

2000

64

WT-4C
0.32
2450
≤ 67
80
6
7-10
470
635
1166
30
(Automatic inflow)
D-6C
0.31
1500
≤ 67
80
60
8-10
670
750
1880
48
DW-6C
0.31
1500
≤ 67
80
6
8-10
670
586
1065
25.4
(Automatic inflow)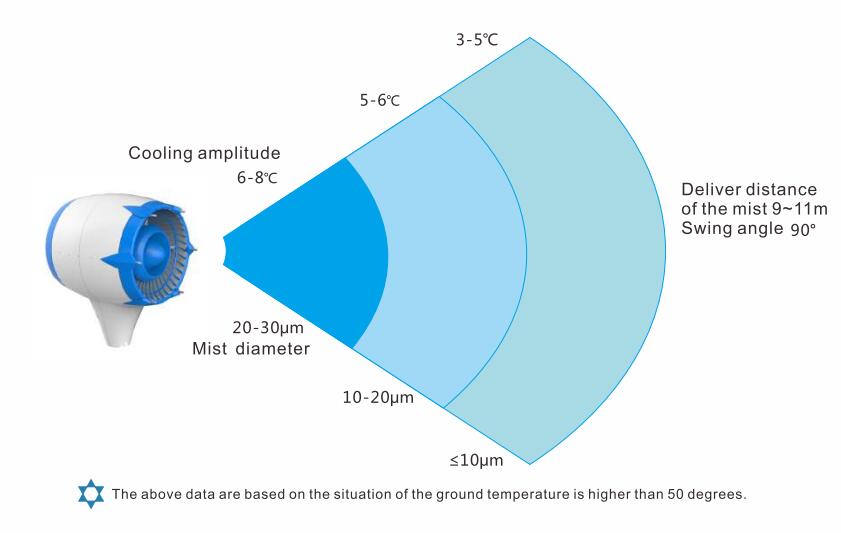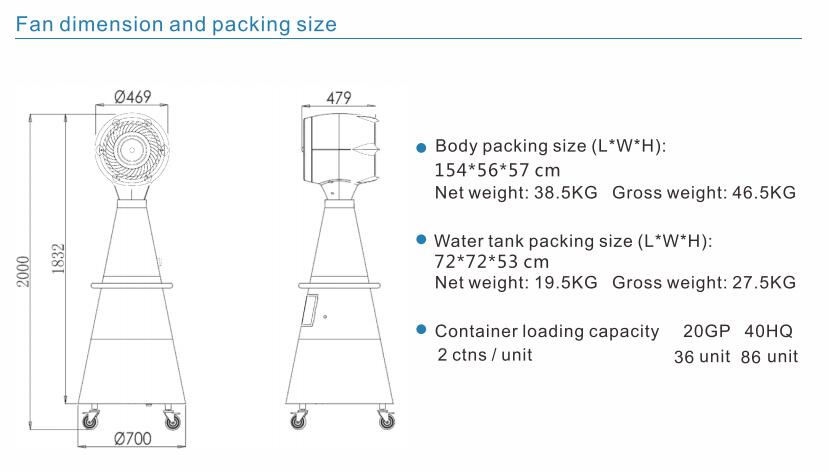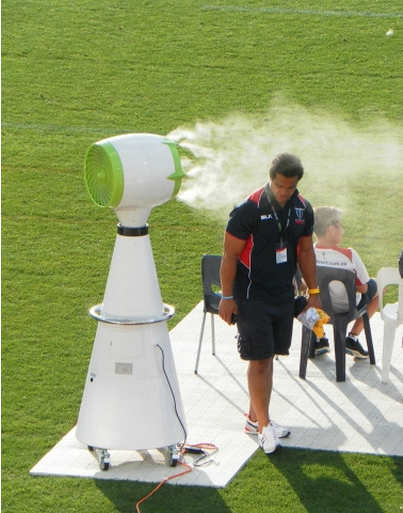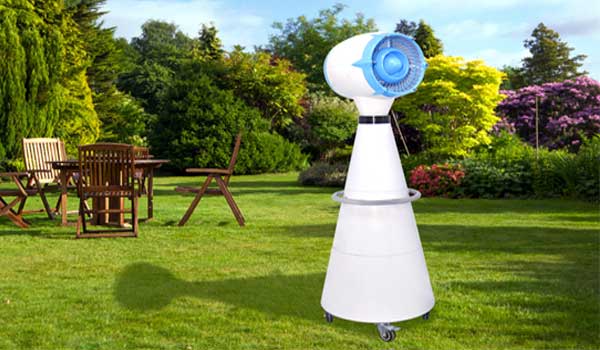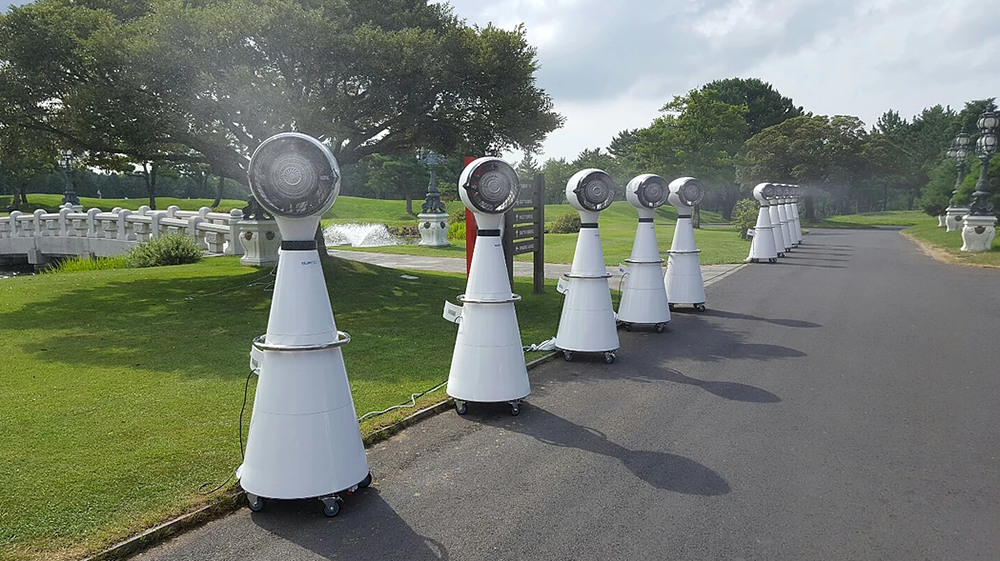 A-4P

WT-4C

D-6C

A-4C

DW-6C