Product Details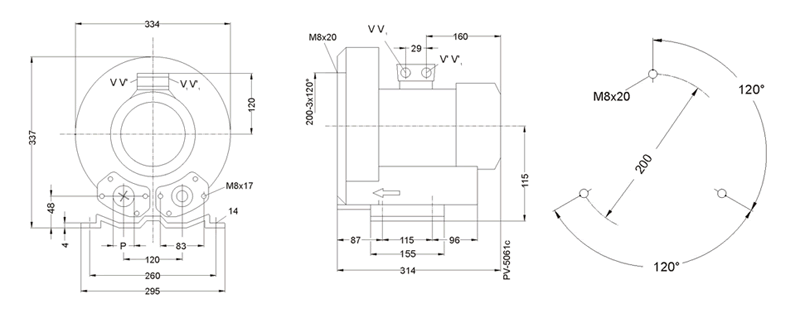 Side channel blowerTechnical features are:
Maintenance free: through external permanently greased SKF or NSK bearings,
non-contact impellers and fan cooled motors.
Enviromentally safe:through oil-free compression, low energy consumption and low noise level.
User-friendly: through robust yet lightweight construction of all sizes due to die cast aluminium construction,
ability to mount in vertical or horizontal positions and are suitable for use with variable speed controllers.
Worldwide use: through the 50 / 60 Hz frequency ability and many voltage ranges, with motors that have
insulation class H and IP 55 protection level, with built in overheating protection and the CE, CCC certifications.
Customisation : units can be customised to your specific needs.