Product Details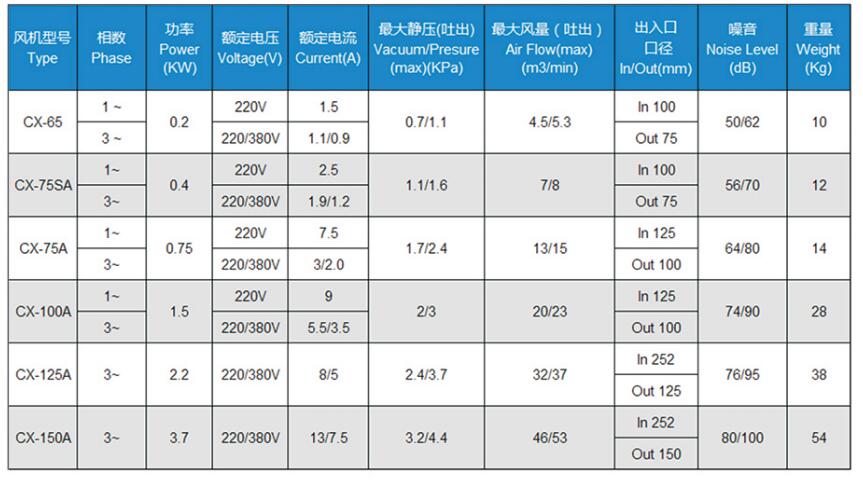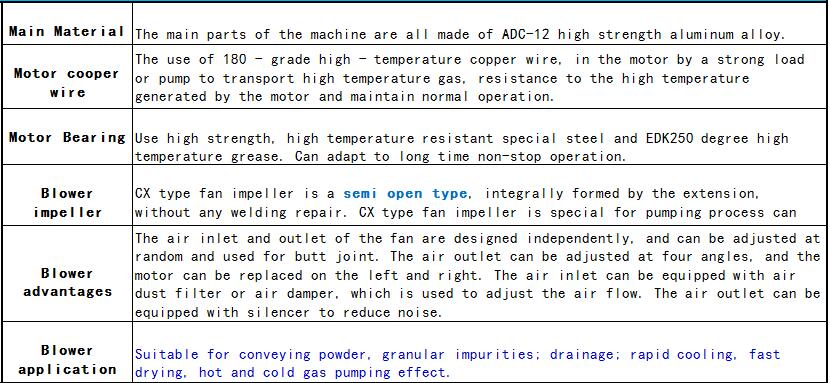 Turbo Blower features:

1. High pressure,large air flow,low noise and light weight.
2. ADC 12, aluminium alloy material ,make light weight design.
3. I.E.C design for electric motor,full cut-off aluminium motor cover,special axis design,in order to increase working life of the Turbo Blowers.
4. Special design of impellers,make high pressure,large air flow ,low noise and longer running life.
5. Speical damper to adjust air flow,make sure air flow can be control stable,easy to handle.(suitable for CX ,TB,HYB series Turbo Blower)