Home
>Manvac Air Blower Attends Thiland Manufacturing Expo 2019
Products Categories
Contact Us
Tel: 15014788350
Fax: 0769-22800432
Mob: +86-15014788350
Email:
sales@manvac.cn
Add: Building C,Ming Zhi Shang Sha,Xi Ping,Nancheng,  Dongguan City, Guangdong Province,China 523000
Manvac Air Blower Attends Thiland Manufacturing Expo 2019
2019-7-23
Bangkok International Trade & Exhibition Centre.(BITEC)
Booth Numbers:Hall 99,OA33
Dongguan Mingkai Electromechanical Co., Ltd.
Thailand Bangkok International Industrial Exhibition Manufacturing Expo is held annually in Bangkok, Thailand, and has successfully held 25 sessions so far. At the last exhibition, 55,580 businessmen from Southeast Asian countries attended the visit and negotiation, and 2100 exhibitors from 25 countries and regions participated.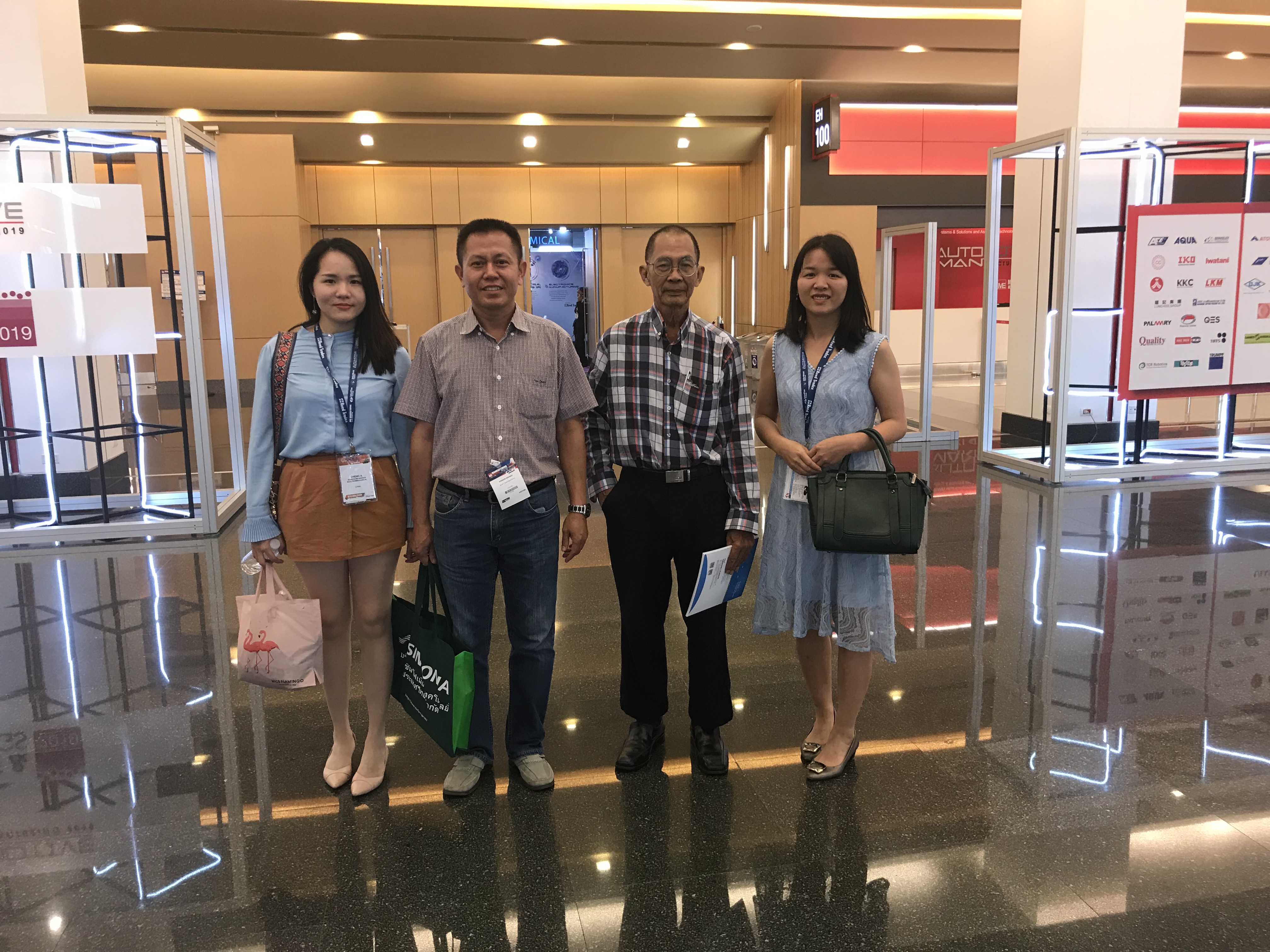 The exhibition area is about 60,000 square meters. As the two themes of the exhibition, machinery manufacturing and machinery and equipment exhibition is highly professional and has a representative technical level, which reflects the development level of machinery manufacturing and machinery and equipment in Asia.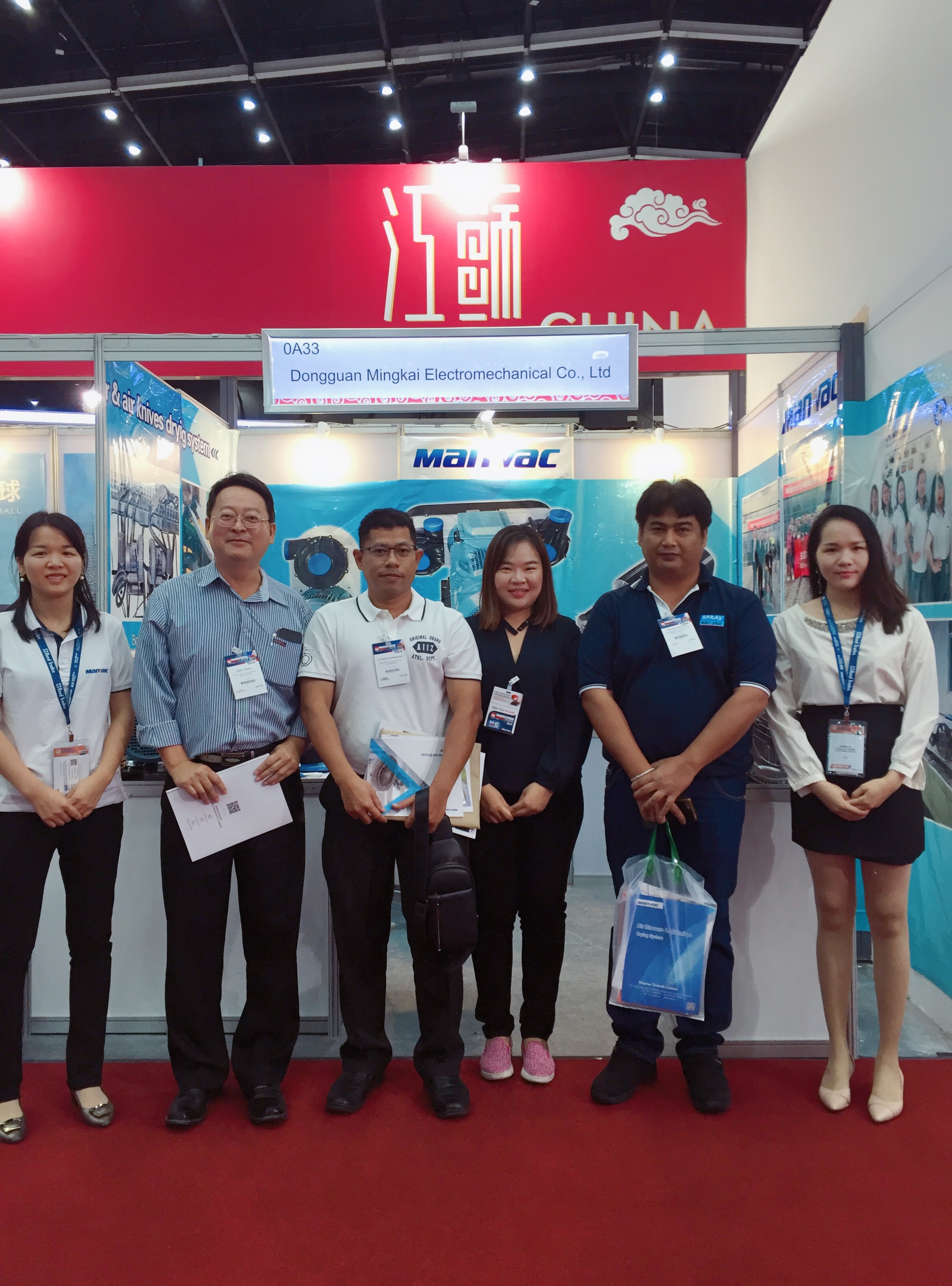 Ming Kai Electromechanical Co., Ltd.: The main products are high pressure blower, medium pressure blower, high speed blower, air knife drying systems, etc.
Foreign markets are concentrated in the Middle East, Europe, South America and other countries and regions.
In recent years, Thailand has actively participated in regional economic cooperation, joined the Asia-Pacific Economic Cooperation Organization and the ASEAN Free Trade Area, actively participated in the water and land transportation cooperation between China, Thailand, Laos and Myanmar in the upper Mekong River region, and promoted the "Economic Growth Triangle" process in the neighboring regions of Thailand, Malaysia and Indonesia.




With the development of manufacturing and service industries, especially the rise of tourism, Thailand's economic structure has undergone major changes, gradually transforming from an agricultural country that used to export agricultural products to a newly industrialized country. In the trade between China and Thailand, machinery and equipment occupy the main position in Thailand's imports from China.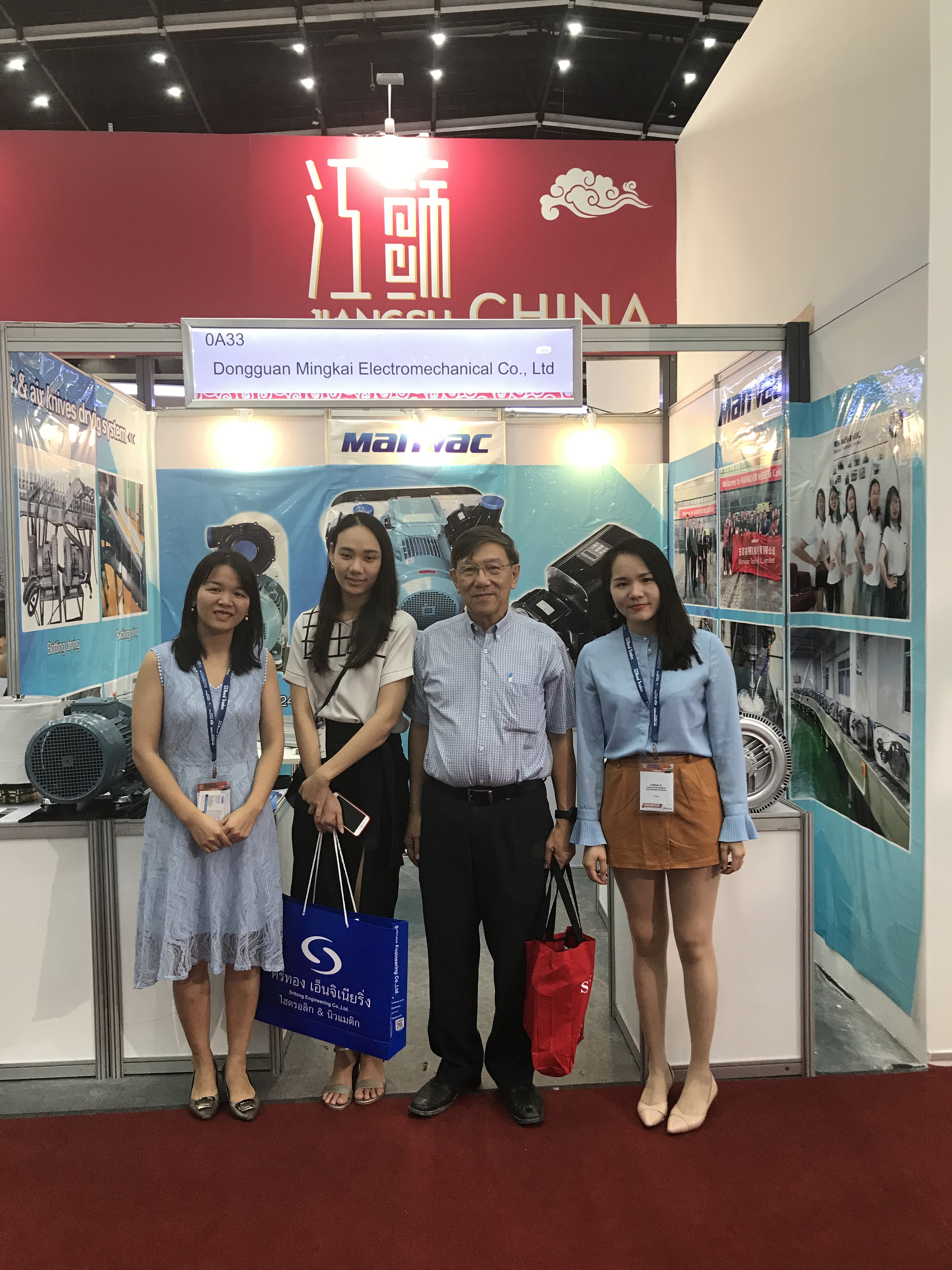 It is hoped that through this exhibition, new products of enterprises will be further displayed and cooperation with local customers in Thailand will be strengthened.